Here's Charles Schwab strategist Jeff Kleintop on the outlook for global stocks (the MSCI All Country World Index) approaching a critical level of earnings per share:
The earnings estimates for the world's companies have risen back to $30 again for the fourth time in 10 years.
Without a rise in earnings above $30, stock prices may find it difficult to move any higher.
Thanks to solid global growth supporting all the major regions of the world a break out above $30 now appears more likely than it has in a decade.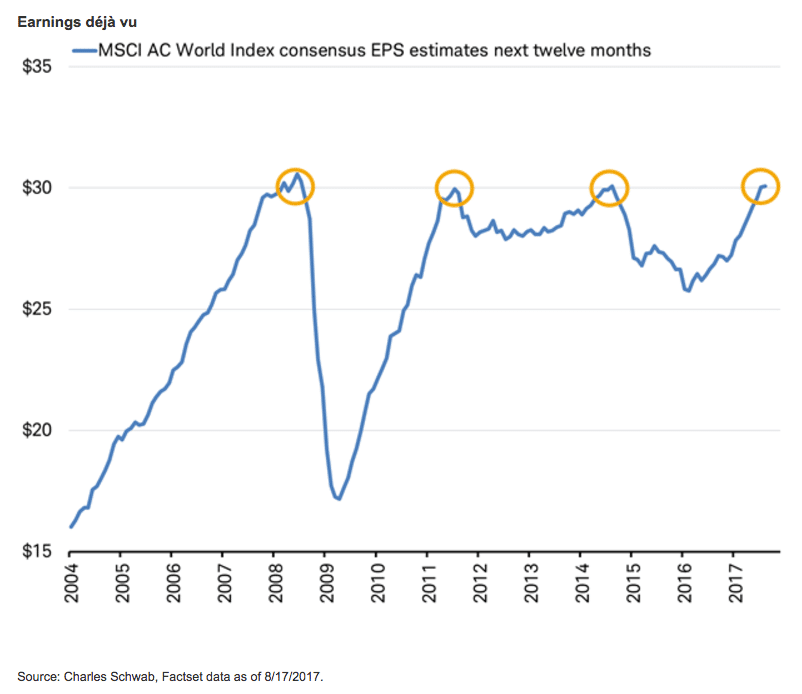 Josh here – So….can we get through? The indices themselves all over the world seem to be saying yes, it's finally happening. MSCI All-Country World Index having its best year relative to the S&P 500 in almost a decade.
Run, don't walk, to read Jeff's piece at the link below…
Source:
Earnings may be about to do something they've never done before (Charles Schwab)