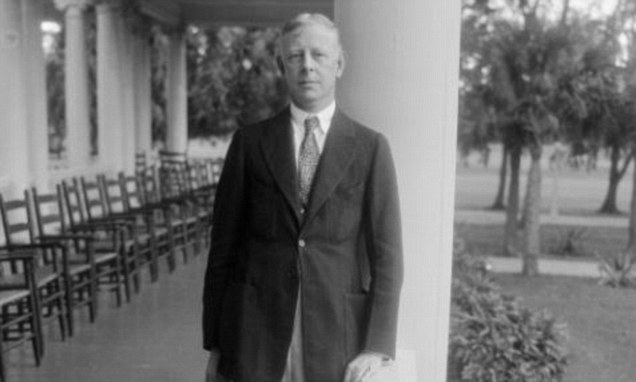 I'm hesitant to write book reviews on a regular basis here for a few reasons. The first is, I don't read nearly as many as I want to each year, but this is because I have two kids under ten and I can't lay on a couch while their lives pass me by. The second is, having written two books, I am sensitive to the feeling of being critiqued about something an author spends a year or more on. Between researching, writing, editing and promoting, the book grind is a tough one and if I don't like something someone wrote, I'm not going to let them know.
But when I read something great, I feel compelled to share. So I guess I'd prefer to write a book "reaction" than a book review. Here's one on a new tome I worked my way through this summer…
Like every young person entering the business of stocks and speculation in the late 1990's, I was handed Reminiscences of a Stock Operator within weeks of beginning my career. "Read this, it explains everything," my senior broker told me. I immediately read it and barely understood what was going on, let alone the gravity and consequence of the lessons being relayed by author Edwin Lefèvre.
The thinly disguised 1923 biography of Jesse Livermore, who goes by a pseudonym in the telling, has become something of a bible for traders and market history buffs over the last 100 years, and with good reason. All of the stuff Livermore tells his biographer and all of the lessons he himself is forced to endure are still relevant to commodity speculators and stock operators today. I'll let Jesse himself explain how this can be: "there is nothing new in Wall Street. There can't be because speculation is as old as the hills." 
Markets change, rules change, industries change, the players are different, but the two constants of speculation are fear and greed. They don't change because human nature doesn't change. From generation to generation, we are hardwired to act, react and overreact. To misconstrue current trends and under-appreciate future realities. This is how it can be that something written about trading at the turn of the century and through the Great Depression can still be every bit as vital for those of us braving a new millennium.
But it turns out that Reminiscences – for all its canonical heft – may no longer be the quintessential book to understand the life of Livermore. This May, with the release of Tom Rubython's exhaustively researched Boy Plunger, we get a broader, more salient look at the greatest and most tragic trader of all time.
Cinematic in scope and riveting in narrative, Rubython takes us through the young dirt farmer's childhood, his early exploits in the bucket shops of Boston, his wild nights in Palm Beach, the leisure-filled days in Great Neck, Long Island and his halcyon days on Wall Street. We see Jesse the connoisseur of fine yachts and seducer of beautiful showgirls, Jesse the scoundrel and market manipulator, Jesse the patriotic plunger who helps JP Morgan save the country at the depths of a critical economic juncture. We're along for the ride as our antihero scrapes and schemes his way to legitimacy and operates at the highest levels of the game. We bear witness to the many incredible boom-and-bust cycles of the Livermore story, from rags to riches and back again too many times to count.
In 1929, after making more money during the week of the Great Crash than any speculator before or since, Jesse Livermore's fortune is estimated at greater than $100 million. Within just a few years, he has lost it all and is millions of dollars in the hole. How can one man be so brilliant and determined to outsmart the world, and then treat himself and his accomplishments with such reckless disregard? Reminiscences only scratches the surface on this aspect of the story.
This new book takes us deeper inside the mind and heart of the self-destructive champion. And it gives us elements of the backstory that Lefèvre could not have been privy to while following the trader around during the midpoint of his career. The heartbreaking legacy of Livermore's wins and losses is told in a way that only the distance of time would allow for.
The summer isn't over yet. If you've got other books in your queue, I'm going to strongly suggest you push them back a bit and get to Boy Plunger now. It's one of the best things I've ever read about market history and trader psychology. You'll come away with a much richer sense of the modern stock market's roots and the man who, for a time, had the entire world at his feet.
Get it here: