You're free to point out all the reasons, conditions, qualifications, if's and or but's you'd like, but today the S&P 500 Total Return Index is printing a new all-time high.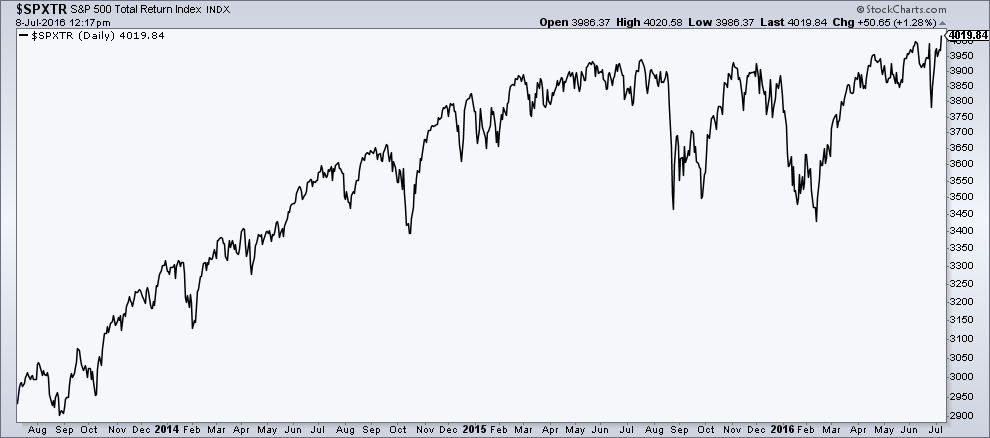 Take a picture, it may not last long. Previous new highs in this index over the last two years have been preludes to corrections.
Or this is the one. The breakout that keeps going.
In favor of this being the one – internals look fabulous, with confirmation coming from both advance-decline and the upturn in the NYSE hi-lo index. Not in favor? Plunging rates, an incoherent Fed, European ridiculousness – you know, more of the same.
But today it's happening in the TR index. Save your asterisks.