Bank of America Merrill Lynch is out with an in-depth look at the silvering of the global population. Among other insights in the report, BAML's strategists note that we will be hitting "peak youth" by 2020, with the number of people over 65 eclipsing the number of children under 5 years old for the first time. There are currently around 900 million people over the age of 60 and by 2020 that number will more than double to 2.1 billion.
Healthcare robots will be necessary, I should think. Average life expectancy, globally, increases by 1 year every 5 years. In 1950, it was 48. By 2050, it could be 77.
There are lots of investment implications to consider. Whenever you hear that the economy will remain stagnant, think about how this could possibly be. The idea of people living into their mid-one hundreds is just the sort of challenge that the private sector needs to juice its innovative engine. Problem-solving, on a global scale, is the business of business. Governments will not be able to address this alone.
Here's a chart showing the report's findings in a nutshell…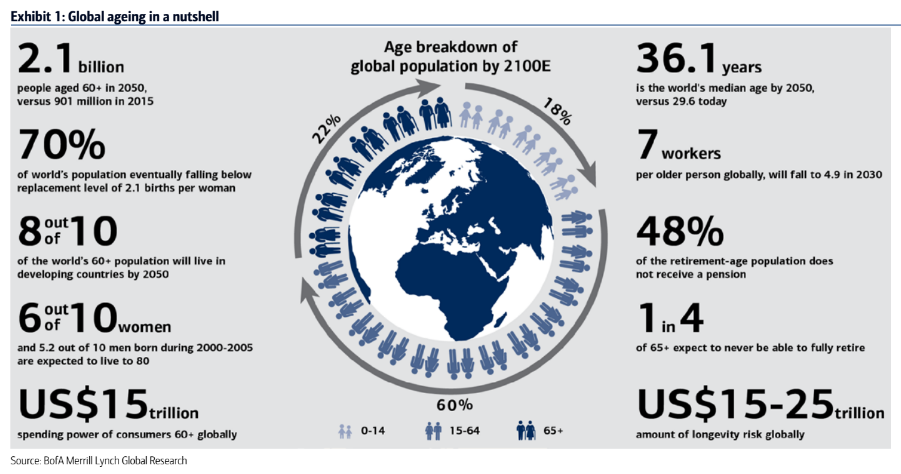 Source:
The Silver Economy – Global Ageing Primer
Bank of America Merrill Lynch – May 9th 2016