via this morning's Jefferies Global Equity Strategy note:
Although US economic surprises have cooled somewhat, 62% of S&P companies reported Q1 earnings above estimates while 55% reported sales above mean. This is the best 'earnings beat rate' since mid-2010. While 1Q16 (-7.6% to date) results will be the first time the index has seen four consecutive quarters of y-y declines since 4Q08 to 3Q09, forward guidance has improved significantly. The dollar is set to become a tailwind for the US from 2Q16.
So maybe more like an earnings valley than an earnings recession.
There might be something to that if dollar weakness is to continue. Here's their chart showing a long-term trendline breakdown. If the strong dollar, weak commodities situation put us here in the valley, perhaps the reverse pulls us out.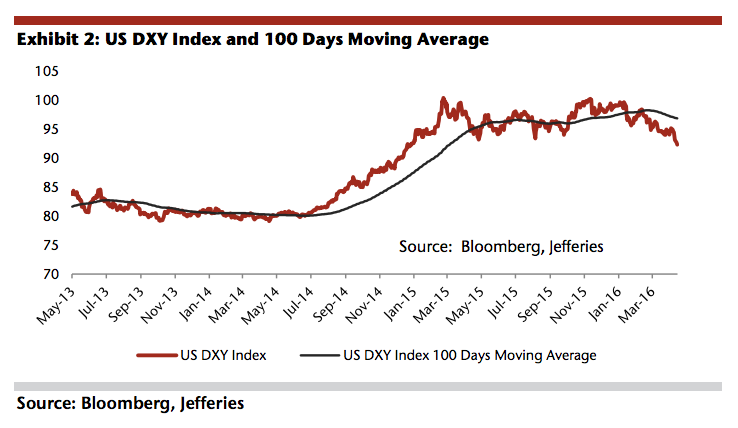 Source:
Rotation, Uncorrelated Returns and Andy Rooney Quotes
Jefferies – May 4th 2016