The week began with a few big mergers in tech and healthcare. Then this morning we learned the US economy added 295,000 jobs last month versus a consensus estimate of 235,000. Also, darling Apple was added to the Dow Jones.
All of this great news was met with one of the ugliest sell-offs of the last year – with supposedly safer high-dividend stocks leading the way lower. The Dow and S&P each gave up about 1.5%. The Nazz was no prize either.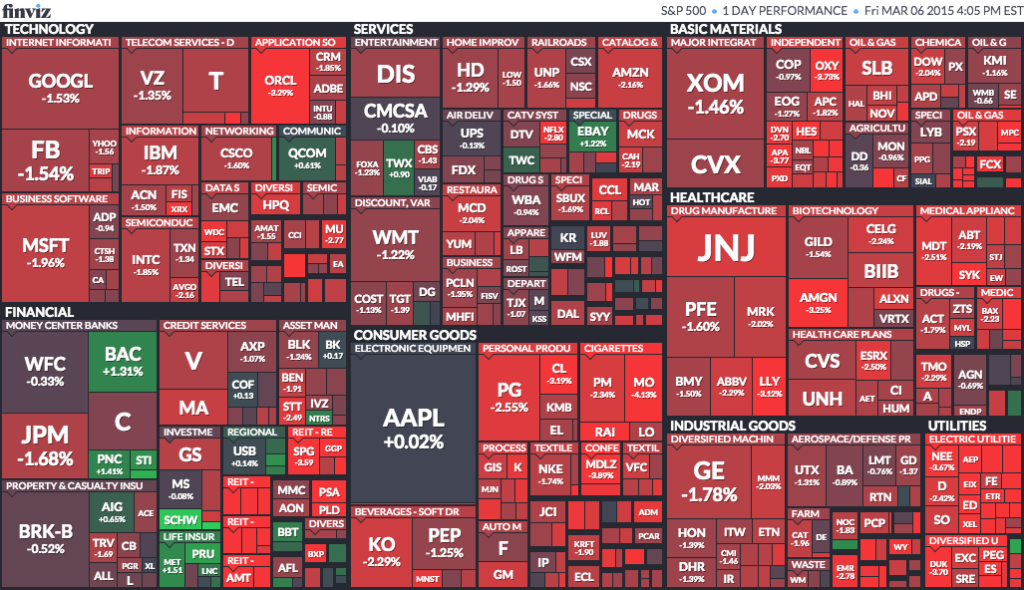 Every trader knows that markets peak on good news, not bad. But there is a difference between a peak and THE peak.
Too soon to know which this might have been.
Hope you're diversified.