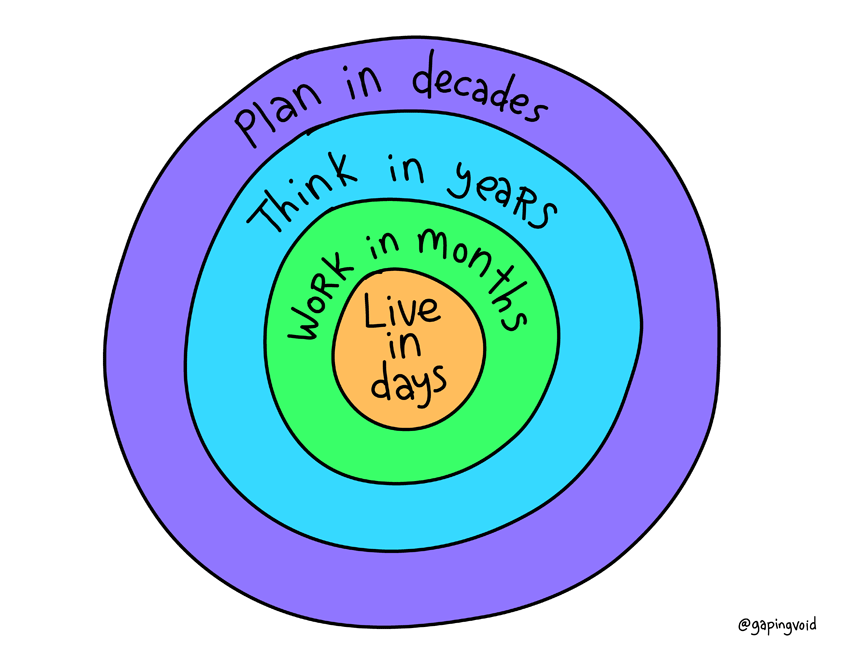 For me, the new year officially starts tomorrow. And my god, do I have my work cut out for me.
This month, my team rolls out a set of completely revamped asset allocation models for 2015. I think we've absolutely nailed it with this iteration, the crystallization of years of thought and testing and debate and research and diligence. I'm bursting with pride at the finished product and in awe of the amount of effort that's gone into it, particularly on the part of my partner Michael Batnick, RWM's Director of Research.
We're making the most of what State Street, BlackRock, Vanguard, Dimensional Fund Advisors, DoubleLine, WisdomTree and others have to offer to deliver a one-of-kind investment program that aligns perfectly with both the financial planning work we do and the message we espouse online and in the media. I think it's going to be killer – a vision come to fruition after lots of blood, sweat and tears.
We're also undertaking some major initiatives as far as how we interface with our clients and conduct ongoing planning / performance reporting. Thanks to vendors like Orion, Salesforce and Riskalyze, I think we've got a pretty solid setup. The advances that have been made by our software partners in the last year are breathtaking – and the benefits will accrue directly to our clients and our own in-house productivity. We have an app coming to allow clients to check in on their portfolios and plans from anywhere. We have a new email-able reporting digest with all sorts of customizable angles and perspectives baked in.
Finally, our robo-advisor Liftoff is starting to build momentum with approximately zero dollars spent on marketing. The first account opened on the platform is in my childrens' names and it's working flawlessly. Deposits leave my bank account each month and are invested directly into one of several model portfolios we've created for the service. The next few accounts were opened by friends of the firm and now the word is getting out. I'll be talking a lot more about Liftoff in the coming weeks.
On a personal front, I'm speaking on two different panels at the 2015 TD Ameritrade National LINC Conference at the end of January. There will be 1600 other advisors from RIAs and FinTech firms around the country in attendance. I have a lot to learn about practice management and the latest trends within the industry. Needless to say, I'm pumped. If you're heading out for this, get in touch! I will also be the keynote speaker at the Citywire conference this March in London. If you're in the European wealth management game, I'll see you there!
On the blogging and writing front, I'm taking the year off from any kind of book stuff, but will be steadily updating my shiny new blog as well as my Fortune column. As always, the goal at TRB is to keep myself up to speed with what's going on while offering enough insight and entertainment to keep you coming along for the ride.
I want to wish you all the best of luck in 2015 and remember to Plan, Think, Work and Live! And stay tuned!