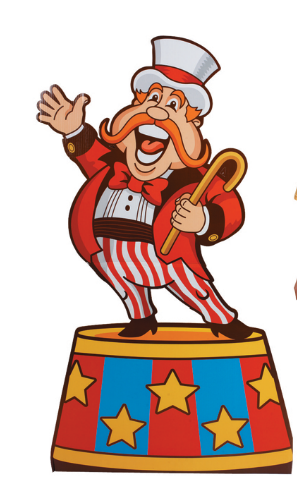 Ladies and Gentlemen of the waning days of the cyclical bull market, may I present to you the latest innovation in armchair macro strategy – TYTE and WYDE, the world's first-ever ETF products based on the Credit Default Swap markets!
TYTE and WYDE, or "Tight" and "Wide" as we'll soon be calling them, allow investors to be either long or short the spread between North American high yield credit and the investment grade index. For this privilege, you'll be either receiving a steady stream of premium payments or making them, depending on which side of this insurance-esque trade you're on. The products were launched on the NYSE yesterday at the opening price of $40 a share each. It doesn't look like anyone much felt like trading them yet, but just you wait til that spread blows out on an adverse credit event – then they'll be on the tip of everyone's tongue.
The construction of these two funds is highly convoluted. As no real index exists, they've had to create and actively manage one to deal with the ongoing defaults within a basket of junk bonds. For a full explanation of how "Tight" and "Wide" will trade (and what unholy concoction of derivatives make up the underlying), I recommend Dave Nadig's take at ETF.com.
Now that the good folks at ProShares have leap-frogged the ETF industry and have finally developed a way for individual investors (and their advisors) to play the Credit Default Swap market, you too can put on the Greatest Trade Ever! In the run-up to the next Credit Crisis, you can be like John Paulson or Michael Burry – playing the CDS premiums each month as you await the collapse of the riskier end of the bond market, just like in the book!
(disclaimer: don't actually do any of these things)