The ECB unveiled plans for a targeted LTRO (Long Term Refinancing Operation) today but nothing has been carried out quite yet.
The basic idea is that the ECB would buy up asset-backed securities (ABS) from its banks to improve their balance sheets and get more liquidity into the system. This would theoretically incentivize the banks to hoard disseminate more cash. The number that's been floated around is $400 billion or so. Which is cool, except for one small problem – there aren't enough ABS to purchase.  The European financial system is not the securitization powerhouse that our banks have created here – they don't have the product, the infrastructure or the oversight for it yet.
Maybe they'll rush a bunch of asset-backed bonds to market just so Super Mario can buy them all. No, it's totally not a ponzi, I swear.
A very in-depth explanation of what the ECB may do is here at Reuters.
Or you can simply check out the below diagram from Professor William Banzai7 of the Banzai Institute: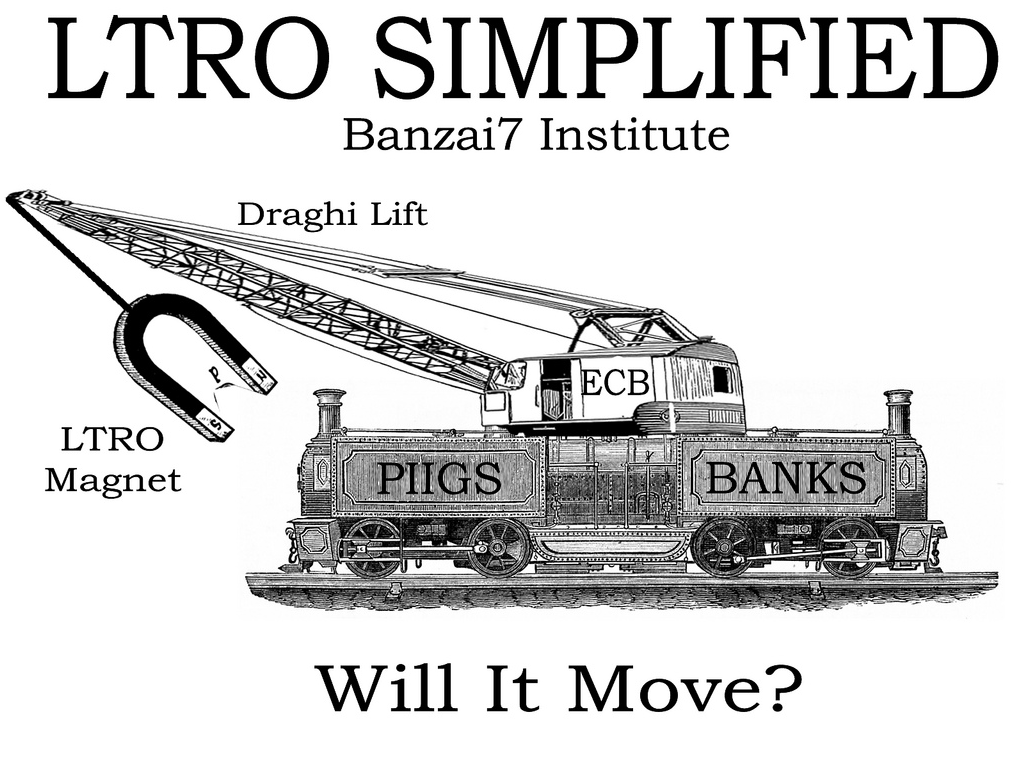 Source: