The sell-off continues as JPMorgan announces a rare miss, futures down more than five handles and looking listless. This despite the fact that Wells Fargo was able to beat. Wells is basically a GSE at this point. They're doing a third of the nation's mortgages, a ton of boring branch banking and then a whole bunch of fee-based wealth management – all pretty steady businesses and Wells is pretty damn good at them.
JPMorgan missing is going to be fairly dramatic, though. They sucked at everything this quarter. Here's The Street:
Earnings per share came in 12 cents short of average analyst forecasts compiled by Thomson Reuters and 19.5% lower than a year earlier…quarterly revenue fell 8% year over year to $23.86 billion, missing estimates by $662.33 million.

By segment, revenue from consumer and community banking fell 10% to $10.5 billion, corporate and investment banking dropped 15% to $3.4 billion, and commercial banking was off 1% to $1.7 billion…a 68% drop to $17 billion in mortgage originations in its consumer and community banking segment and a 57% fall in mortgage application volumes to $26.1 billion over the quarter.

Overall mortgage banking profits dropped to $114 million, $559 million lower than the year earlier.
All bad.
On the bright side, I'm not being blamed for the biotech selloff anymore. The various 22 year-old hedge fund managers on Twitter who've been trading for 9 months are starting to realize that they weren't genius investors, just guys riding a massive, all-inclusive bubble while thinking their read on clinical data was giving them an edge. Nope.
As for me calling it a bubble, sorry I'm not sorry. The so-called "good" companies will recover, some of the little ones will get acquired and most will fail. That's how it works, same as it ever was.
In Zuckerland, the social stocks have really been pounded. The longer they stay down, the sillier some of their recent acquisitions and initiatives are going to look. Tyler's saying this may become the official image of the 2014 top, and I almost want the market to have topped just so he'll be right: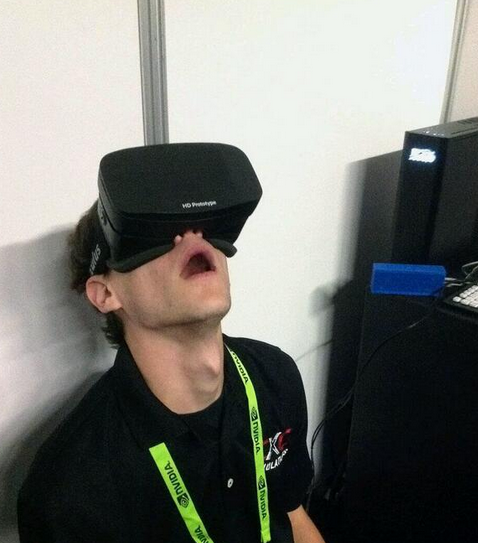 The upshot is that if you have a diversified portfolio, you're not quite howling in pain yet. While the Nasdaq and Russell are both down more than 7%, the social media and biotech index are down 20%, there are other areas of the investable markets that are doing just fine. The Dow is down less than 2% and the S&P is down less than 4% from the recent highs. In the old days, this is how stocks used to act! It wasn't 72 and sunny every day, but somehow we survived. Investment grade corporates, high yields, Treasurys are all up on the year. So are foreign stocks, the VXUS – an ETF that owns the world's equities ex-United States, is up around 2% since the year began.
So unless you came into the year fully invested in US equities, chasing the hottest sectors, you're fine. Trend-following was your friend last year, asset allocation is your friend this year.
And then someone threw a shoe at Hilary Clinton last night in Las Vegas.