In my 37 years of life, I have come to agree with the premise of the below brilliant infographic: There are two routes to success.
It comes easy to those whom were borne of it, they already know how to get along and they're surrounded by positive role models and key connections their whole lives. But success can also be learned and what it takes to get there can be earned.
Despite all the handwringing over America's recent lack of social mobility, I still believe that where there's a will, there's a way. It might just be that it's harder now.
And it is a fact that it is harder than ever to fall out of the upper echelon. If upward mobility is hard, downward mobility is nearly impossible. I think this is what actually underlies so much class resentment these days – the fact that a regular person cannot miss a beat but a spoiled screw-up kid will seemingly never run out of chances or fail to find a net beneath him.
Anyway, check this out via I ♥ Charts: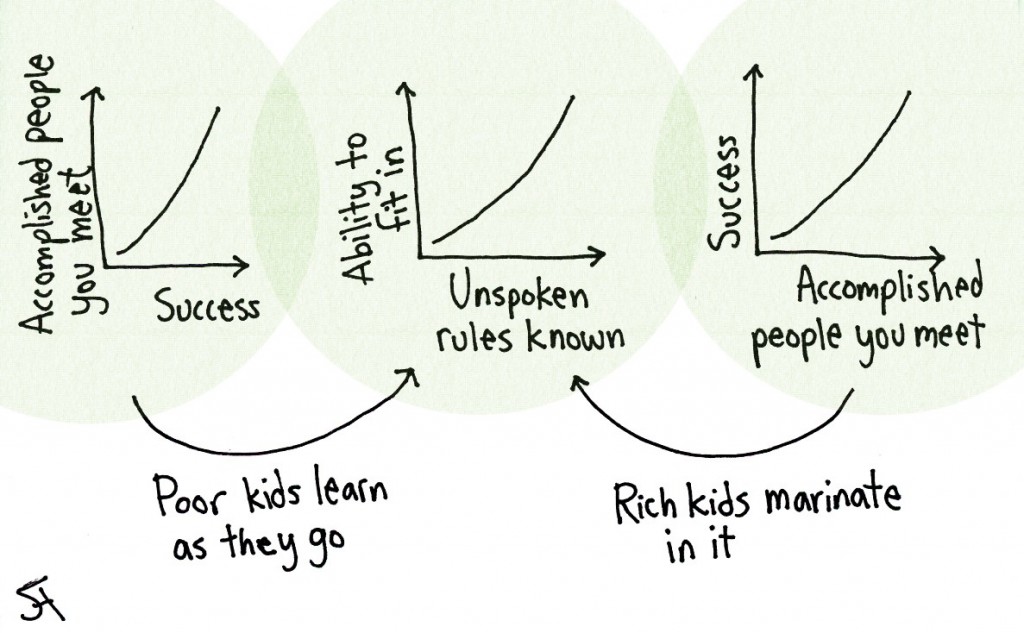 Source:
If you fake it until you make it, eventually, you won't be faking it anymore. (I ♥ Charts)