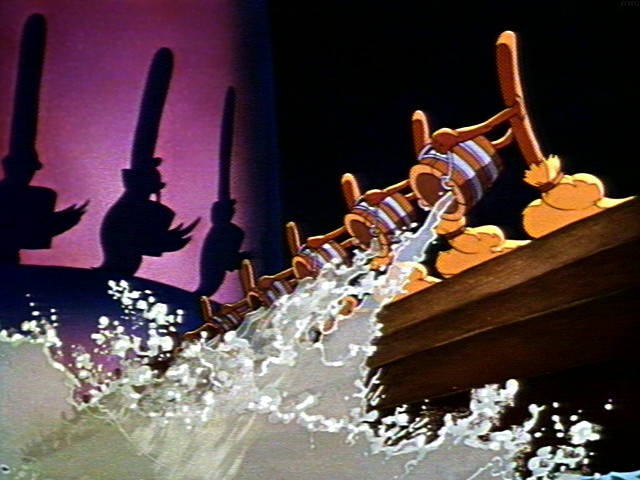 You hear it all the time these days – "There is a relentless bid underneath this market just waiting to buy every single dip…" and you can't really argue with the statement itself.
The dips have become shallower and the buyers have rushed in more quickly each time. Sell-offs took months to play out during 2011 – think of the April-October peak-to-trough 21% decline for the S&P. In 2012, these bouts of selling ran their course in just a few weeks, in 2013 a few days and, thus far in 2014, just a few hours.
It's rather extraordinary. I've been thinking about the reasons why for a long time now and I believe I've got the answer – my unified theory of everything, so to speak. I'll lay it out below…
Morgan Stanley Wealth Management is now the world's largest retail brokerage and investment advisory firm, having bought Smith Barney from Citi in its entirety. When it reported 4th quarter earnings the other day, we learned that the firm's wealth management unit took in a massive $51.9 billion in fee-based or fee-only asset flows for the full-year 2013. Further, we were told that 37% of Morgan Stanley Wealth Management's total client assets are now in fee-based accounts, a record high.
Bank of America Merrill Lynch's wealth division had similarly astounding results – Merrill Lynch Global Wealth Management saw "$48 billion in flows to long-term assets under management in 2013, up from flows of about $26 billion in 2012."  This is a huge amount of gathered assets for one year's haul. But more importantly for our purposes here, the brokerage reported that "44% of its advisers had half or more of their client assets under a fee-based relationship."
Lastly, Wells Fargo Advisors – which is an amalgam of AG Edwards, Wachovia, Prudential and Wells all in one – said that "at the end of 2013 it had $375 billion in managed-account assets, roughly 27% of the unit's $1.4 trillion in total assets under management. That's up from $304 billion in managed-account assets.
Are you seeing a pattern? Wells Fargo brokerage account AUM is now 27% fee-based, Morgan Stanley's is 37% and 44% of Merrill's Thundering Herd has more than half its assets oriented that way. The nation's largest traditional advisory firms have accelerated their push toward fee-based management and away from transactional brokerage. This has a huge impact on how the money itself is managed and this in turn greatly affects the behavior of the stock market.
These wirehouses, along with JPMorgan and UBS, have slightly less than half of the wealth management pie in America. Registered Investment Advisories (RIAs) have almost another 25% (the fastest growing channel by far) and they are almost completely fee-based – with the exception of some hybrid brokers-and-advisors. That's 75% of the wealth business in this country being largely driven toward fee-based strategies and accounts.
In 2005, fee-based accounts directly managed by financial advisors and brokers totaled $198 billion. As of year-end 2013, that figure had soared to over $1.29 trillion – more than a sextupling in under a decade. It is safe to say that, while some of these fee-based accounts are managed actively (brokers picking stocks, selling options and whatnot), the vast majority are not. Most of this money is being run more passively – in the absence of a transactional commission incentive for the advisor to trade, why else would he? Edge? LOL.
No, the vast majority of this snowballing asset base being reported by both wirehouse firms and RIAs is being put to work in a calm and methodical fashion: long-term mutual funds, tax-sensitive separately managed accounts (SMAs) and, of course, index ETFs. Vanguard, State Street and iShares are to this era of investing as Janus, Fidelity and online day-trading were to the 1990's. In fact, Vanguard's share of all fund assets – now approaching 20% or $2.3 trillion – is the vexillum behind which the entire do-less movement marches.
What this means for the very character of the stock market and the way it behaves is very important. It means that, almost no matter what happens, each week advisors of every stripe have money to put to work and they're increasingly agnostic about the news of the day. They've all got the same actuarial tables in front of them and they're well aware that their clients are living longer than ever – hence, a gently increased proportion of their managed accounts are being allocated toward equities. And so they invariably buy and then buy more.
Whereas yesterday's brokers were principally concerned with keeping money in motion and generating activity each month, today's brokers – who call themselves wealth managers by the way – are principally concerned with making client retirement accounts stretch out over decades. Stocks are increasingly the answer to this puzzle. Bonds, with their fixed rate of income, by definition cannot get the job done. This means a bias toward buying equities everyday and almost never selling. It means adding to stocks sheepishly on up days and voraciously on the (rarely occurring) down ones.
In short, it means a relentless bid as the torrent of assets comes flowing in every day, week and month of the year.
My theory also explains several other mysteries.
For one, the lighter volume on the NYSE in recent years – trades are only taking place at the margin and about half of it is ETF creation-redemption related. Most of what's invested in the market doesn't move an inch. It also explains the depth-plumbing ratings of financial television. People are behaving differently with their assets, both individuals and the professionals who invest for them, and the TV networks haven't figured out the right programming to cater to them. The community of really active traders that everyone in the financial media is trying to reach has been estimated at just 3 million. I'd take the under.
As the behavior of investors and their advisors has changed, it's had an anthropomorphic effect on the stock market itself. It is the primary reason for the shallowness and shorter duration of corrections in recent years. It is the reason why both bad news and good news seems to be bought, almost as if the two things were entirely interchangeable. It is the reason for the low ratings of shows about trading and for the almost eerie lack of volume on the major exchanges.
It's amazing that almost no one has connected these dots before.
UPDATED: 
Thanks for the huge response, guys. My thoughts on your feedback here:
The Trouble with Relentless Bid Theories (TRB)