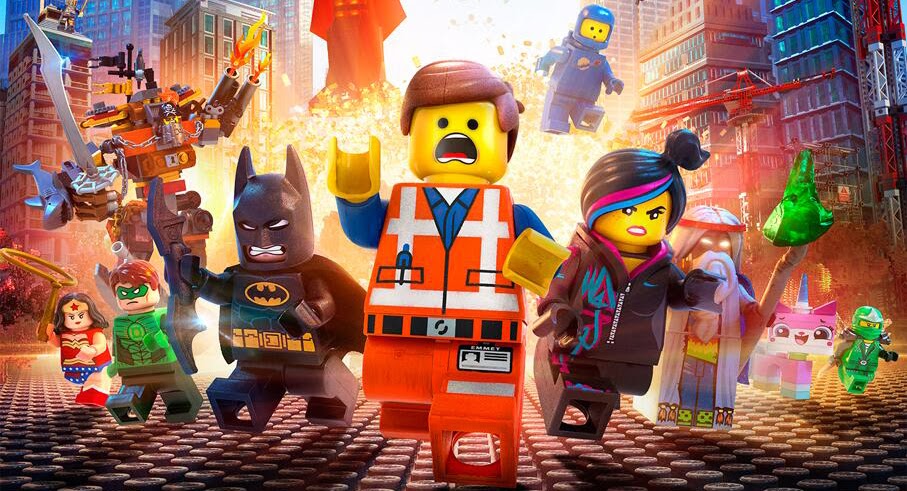 You know what the twentysomethings in Manhattan are into these days? Drunk Brunch. True story. They go out on Saturday night to pre-game for the next morning, wake up half-drunk then start banging vodka drinks at 10 am while a DJ blasts oonce-oonce music and brioche french toast comes flying out of the restaurant's kitchen. Smashed on a Sunday, dancing on tables in broad daylight, licking maple syrup off each other's necks.
I'm not even talking about Brooklyn, I'm talking about the WASPs on the Upper East Side for god's sake. It started a year or so ago and now it's like THEE thing.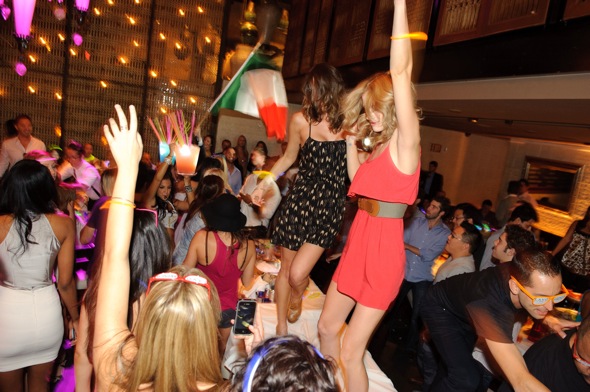 F*ckin' millennials.
This is bull market behavior, if these kids were worried about getting jobs in 2009 and keeping them in 2011, well, not so much now.
Corporate profits are smashing records every quarter. And banks – the BIG banks – the "Systemic Six" just earned $76 billion in profits last year, just $6 billion shy of their credit bubble era peak. We're their loyal subjects again, they won.
There's a biotech bubble. It's breathtaking. 11 of this year's 14 best performing Russell 2000 stocks are biotechs, 7 of the top 8. The biotech index is up 20% since New Year's Eve and 70% over the last 12 months. I'm not complaining. I'd rather see a biotech bubble than a social media bubble – the former cures illness while the latter causes it.
Speaking of social media – I told Mark Zuckerberg that my daughter's lemonade stand was "the next Facebook" and he bought her out for $24 billion. So I'm basically retired now – again, no complaints, but how many "next Facebooks" can he afford to buy at these levels? Hackers everywhere are building stupid shit to sell to him as we speak. Good for them.
My friend Helene Meisler noted that "users" are to 2014 what "eyeballs" were to 1999. History doesn't repeat and it doesn't necessarily rhyme. It Retweets. It's hilarious what we're valuing "users" at these days, as if there's some permanence to the fact that someone downloaded and app and uploaded a few dick pics. I'm trying to convince my dentist to call his patients "users" and then sell his practice to Sequoia or Union Square Ventures.
Tesla announced it's building a Giggedy-factory or some such thing last night. Elon Musk should've fake-limped out of the Wonka Factory with a cane to make the announcement. The Street is going batshit over it. Look at this: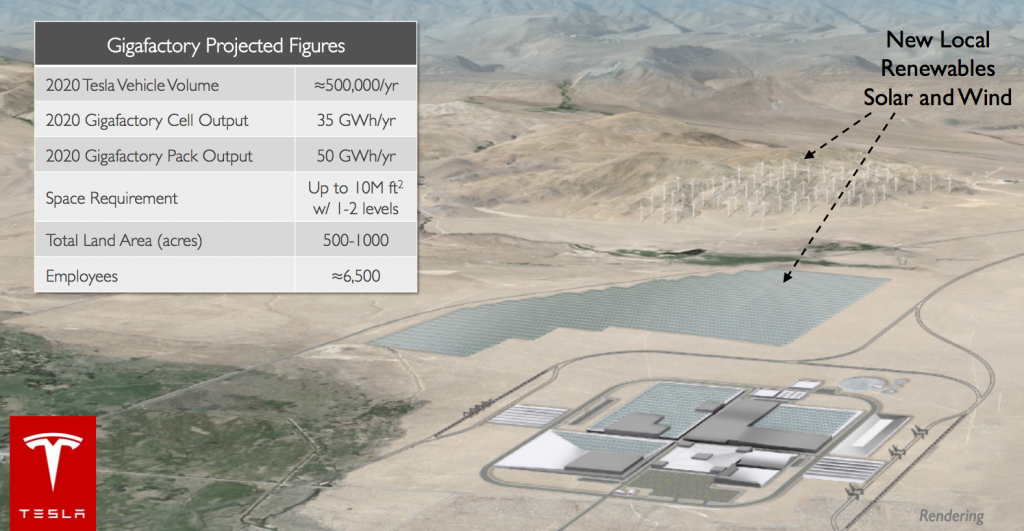 Morgan Stanley's analyst went full E-tard this week. He's calling for a Utopian Society (his words, not mine) driven by, I kid you not, electric batteries. I think that's a little far-fetched but just in case I've built a shrine to the Energizer Bunny in my garage.
In the meanwhile, to build this Robot Summer Camp, Tesla's going to need more capital. So last night they dropped a $1.8 billion convertible note. Under normal circumstances, dilution might be a negative for a company's share price. But not with Tesla. It's a huge positive, apparently and the shares are surging – "It proves their ability to raise capital at will!" Oh my god. Maybe it is Utopia – Utopia for investment bankers – because when money has lost all meaning and becomes untethered to earth, you can really make a lot of it.
It's not just Tesla. Ryan Detrick tells us that the current streak for small cap growth stocks is kind of special. They're up 13 of the last 14 days. The last time that's ever happened has been never. In, like, intergalactic history. First time for everything. May as well be now.
This weekend I'm going to Colorado to get gay-married at a legal marijuana store. Seriously weed is legal in America. Took decades but it feels like an overnight phenomenon. No wonder everyone's giddy.
People are exchanging US legal tender for digital coins with dogs on them. Are we worshipping the Golden Ram?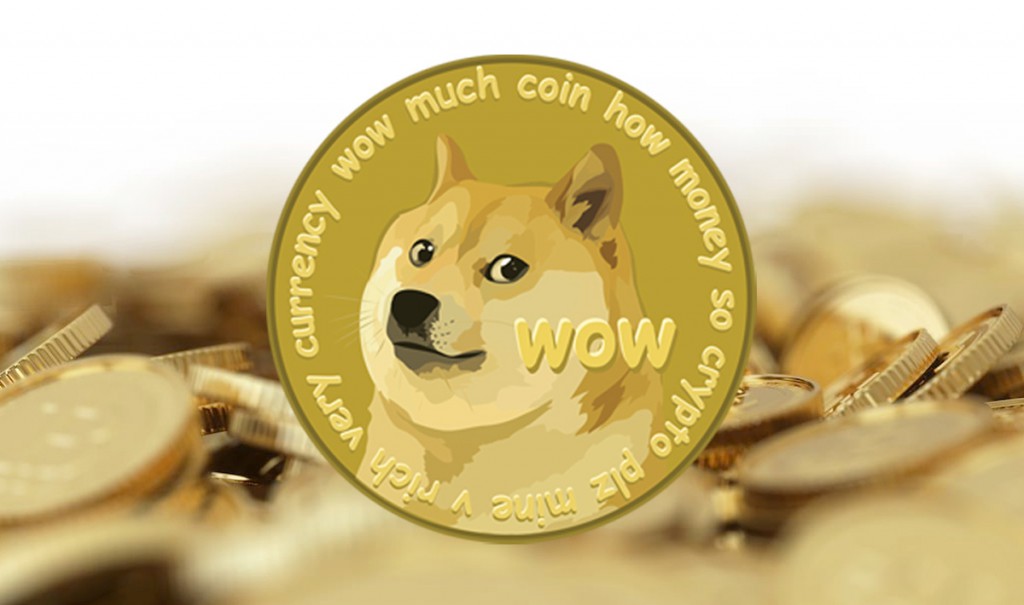 The number one song in America this week is by Pharrell Williams and it's called 'Happy' – sample lyric: "Clap along if you feel that happiness is the truth!" – I'm totally clapping along, Pharrell! The song's been out since last June (from the Despicable Me 2 soundtrack) but it's only now climbed to the top of the charts. It looks like it'll stay there. It couldn't be more perfectly in sync with this moment. The number two song in the country is something about Katy Perry having sex with a magic horse, I don't know what that means.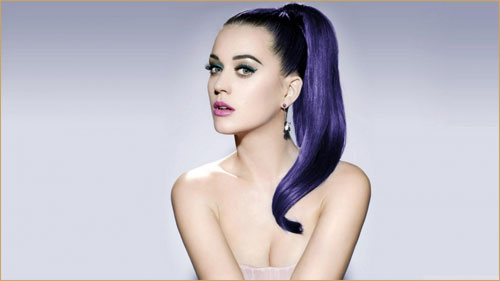 As of this writing, stocks are challenging all-time highs across almost every category and sector. Corporate bonds and junk bonds are inexplicably racing higher as well. I have no idea why, because Treasurys are also going up. So is gold, so is silver. So are Greek and Italian stocks. Everything is awesome!
Now when do we get smacked in the head with a 2×4? You know, for old times' sake.