Yesterday I was asked whether or not some strategist's S&P price target prediction would come true by year's end. I accidentally laughed out loud and then recovered with a sheepish, "I wish I could do that…"
The smartest, most informed and well-connected chief strategist types on Wall Street can't do it either, so I don't feel so bad.
This is one of the more hilarious charts I've come across documenting the phenomenon…
This morning we mentioned that JPMorgan's Tom Lee had gone "full retard" overnight and now has the highest year-end S&P target on The Street.
Emad Mostaque reminded me that, in general, forecasters will essentially track the markets, making the right career moves for themselves by not getting too far away from the herd.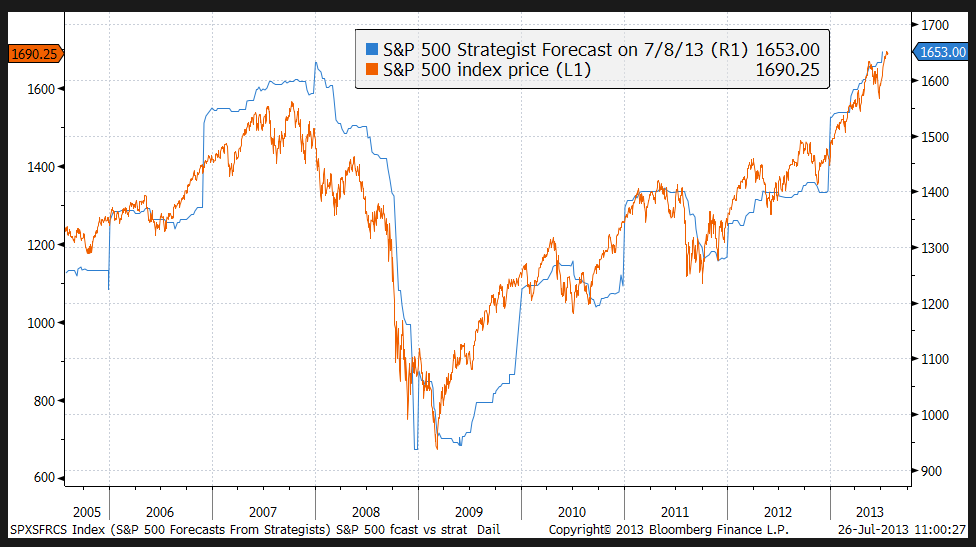 You will observe that markets get to a level and the consensus forecast then races to catch up – in both directions. This leaves you late to the selling opportunity and the buying opportunity.
Good luck with that approach.