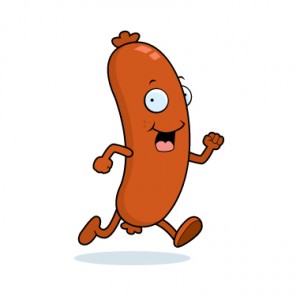 What I'm reading this morning: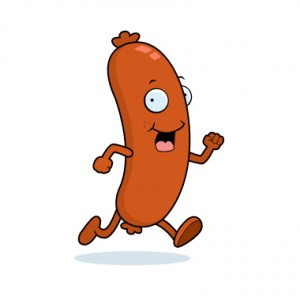 Stuff I'm Reading this Morning…
JPMorgan: Four reasons why Sell in May won't happen this year (god this sell in may stuff never dies, it's almost f***ing june).  (TheTell)
Research Affiliates: "When bond prices are high, future returns on bonds, or their yields, are low. It's the same thing with equities."  (Fortune)
Lil Weezy does some serious bear-baiting this morning: "The US Economy Is The Envy Of The World Again, And Just Like That The Bears Have Been Annihilated"  (BusinessInsider)
Hot Bernanke Trade: "Last Wednesday, the little-followed, largely overlooked ProShares Ultra 7-10 Year Treasury ETF (NYSEArca: UST) went from $12 million in assets under management to more than $833 million overnight."  (IndexUniverse)
Relative performance of consumer stocks versus the S&P is mean reverting like a bastard.  (CrossingWallStreet)
The GLD tail is basically wagging the gold dog at this point completely. "Safe Haven" LOL.  (ETFTrends)
Bruce Bartlett: Here's the big mistake Keynes made that has led to so much criticism.  (economix)
Mark Thoma: Seven myths about Keynes the haters get wrong.  (TheFiscalTimes)
Hedgie Jeff Vinik. "I'm raising money for the fund. Just kidding, PEACE I'M OUT."  (Dealbreaker)
So you want to trade for a living…  (bclund)
ICYMI: I took on the Buffett haters last night. Done with this nonsense. (TRB)
Charles Ramsey, Great American Hero (and hilarious dude).  (Buzzfeed)
Don't miss The Takeaway, my daily linkfest for financial advisors (InvestmentNews)
REMINDER: Backstage Wall Street is now on Kindle!