Interesting bit of data-mining from Jeff Kleintop, chief strategist at LPL Financial, in noting that the S&P's 125% advance off the March 2009 lows makes it the second best four-year bull market of all time.
Taking that a step further, Jeff looks at the other six bull markets that have made it a through a fourth year:
What is next for the bull market? The good news is that since WWII, only two of the six bull markets that made it to their fourth anniversary failed to make it to a fifth. Each of those five bull markets that extended through a fourth year posted a double-digit return in the year leading up to the fifth anniversary [Figure 2].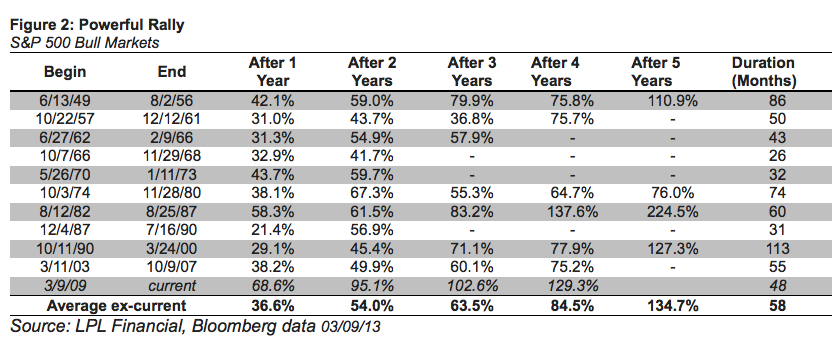 We'll see if this, the seventh four-year bull, can hang with the big dogs.