OK, I admit, I'm having trouble watching most of the Olympics this summer, it just feels really anti-climactic for some reason, maybe because Twitter is blowing up all the results ahead of time.
But I am very excited for women's boxing, particularly to watch Irish phenom Katie Taylor, 26, destroy the field.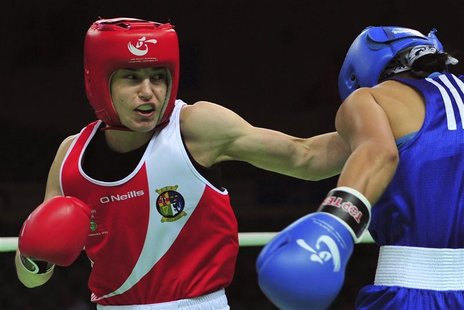 This is the first time women's boxing has ever been a part of the games.  Katie is the number one seed and has basically already won everything a young female boxer can outside of the Olympics.  I'm looking forward to watching her surgically dismantle the other fighters.
Here's a video of Katie and below a couple of links…
Debut over, Olympic women boxers look to final (AJC)