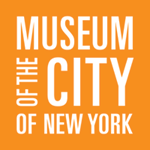 The Museum of the City of New York is hosting a panel discussion to kick of their new exhibit about the history of financial business in NYC. The truth is, Wall Street has no choice but to reinvent itself and there are no shortages of initiaves it can take to do so.
I'll be on a panel discussion with a great crew, if you come out for the event I think you'll get a lot out of it.
Details below:
Thursday, June 7 at 6:30 pm
Can Wall Street Reinvent Itself?

After the financial collapse in 2008 and the ongoing scrutiny of their investing practices, Wall Street and New York's banking and financial industries are at a pivot point. Join a panel of Wall Street analysts and observers including Joshua Brown, Vice President, Investments Fusion Analytics and author of Backstage Wall Street (McGraw-Hill, 2012); Heidi N. Moore, New York bureau chief and Wall Street correspondent for Marketplace; and Bill Singer, securities industry lawyer at Herskovits PLLC and "Street Sweeper" columnist for Forbes, for a discussion of what they think needs to be done in order to fix the system, move forward, and keep New York competitive in the global marketplace. The program's moderator is Ronald Filler, Professor of Law and Director of the Center on Financial Services Law, New York Law School.

Presented in conjunction with the exhibition Capital of Capital.

RESERVATIONS REQUIRED
$12 Non-members; $8 Seniors and Students; $6 Museum Members

*A two dollar surcharge applies for unreserved, walk-in participants.

For more information or to register by phone, please call 917-492-3395.
My co-panelist and friend Bill Singer wrote about the event for Forbes, see his column here:
Can Wall Street Reinvent Itself? (Forbes)