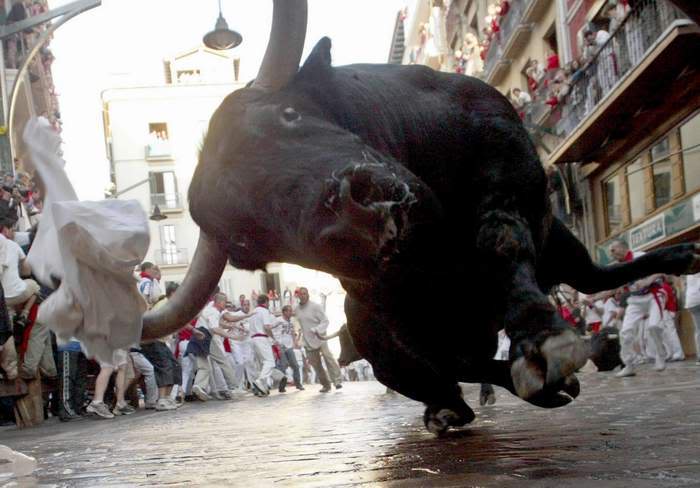 Spring Fever?  I don't know, we did manage to skip Winter here in NYC…
Whatever it is, the bulls on Wall Street are infected with it – and as of this morning they've gone completely BERZERK!
Just since you woke up this morning, here's what you were treated to:
Vince Farrell, the retired chief strategist of Ticonderoga called this the best buying opportunity for stocks in 40 years on Bloomberg TV.
Then Barton Biggs goes full-retard long (via Bloomberg):
"I've been gradually increasing and I'm up to 90 percent now," said Biggs…the founder of the Traxis Partners LP, said last month that his net-long position, a gauge of bullish versus bearish investments, in stocks is about 75 percent, up from 65 percent in January. His optimism fluctuated along with the market, with at least eight changes in the past six months, according to interviews with Bloomberg.
Citigroup is calling for the next Industrial Revolution (I kid you not, via Biz Insider):
"The coming generation of Americans and its leaders may be privileged to witness a remarkable resurgence of the American economy and industry, led by its energy sector, but spreading to the rest of the manufacturing sector and beyond, a potential minor Industrial Revolution."
And Goldman Sachs, not to be outdone, is calling this the best risk-reward in a generation for stocks versus bonds (also Biz Insider):
Goldman portfolio strategists Peter Oppenheimerand Matthieu Walterspiler are out with a doozy of report, basically presenting a big bullish case for stocks, relative to bonds.

Undoubtedly this is going to be the story of the day, and will be discussed quite heavily.

The report is titled The Long Good Buy; the Case for Equities, and it essentially makes an equity-risk premium argument that stocks are just impossibly cheap relative to bonds, and that the scenario currently being priced into the markets is just unrealistically negative… even with the bug runup in stocks since early 2009.
Is it euphoria because we got through the Greek crisis (so far) without falling down the flight of stairs and breaking a hip?  Is it the employment/real estate picture's slow-but-sure improvement?  Is it just the price action itself (Nazz at 12 year highs!  S&P 1400!  Dow 13,000!)?
You tell me what's going on here.
UPDATED: It turns out that my buddy Robert Sinn saw the same kind of thing this morning, his take here.