Earlier this winter we went out and shot a trailer for my upcoming tome (I love that word tome) Backstage Wall Street down in the Financial District (FiDi if you're a New Yorker).  Hilarity might have ensued, I've only seen a rough cut so far…
The two cuties with me are my homegirls from McGraw-Hill aka The Book Squad.
Anyway, most hilarious caption gets two first class tickets to Indianapolis for the Super Bowl and a foldout couch in the Tom Brady – Giselle Bundchen suite the night after the game.  Do your best (worst) in the comments section below!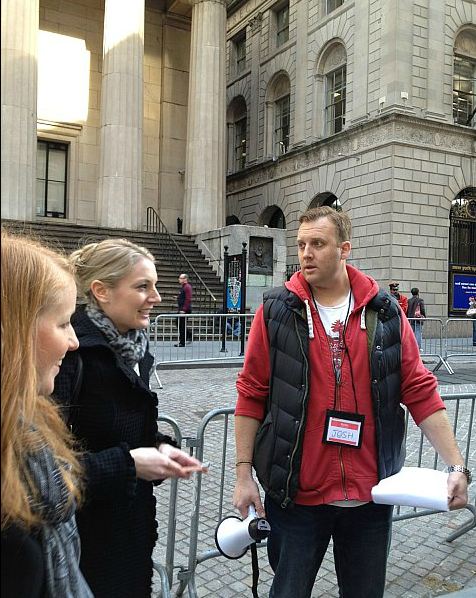 Go for it:
…and don't forget to pre-order the book!