Look gang, just because a great big swathe of Western Civilization may or may not be going down in flames this Winter, doesn't mean we can't have some fun.
The BBC agrees and they've whipped up this adorable interactive graphic to help us out!
Click to Embiggen!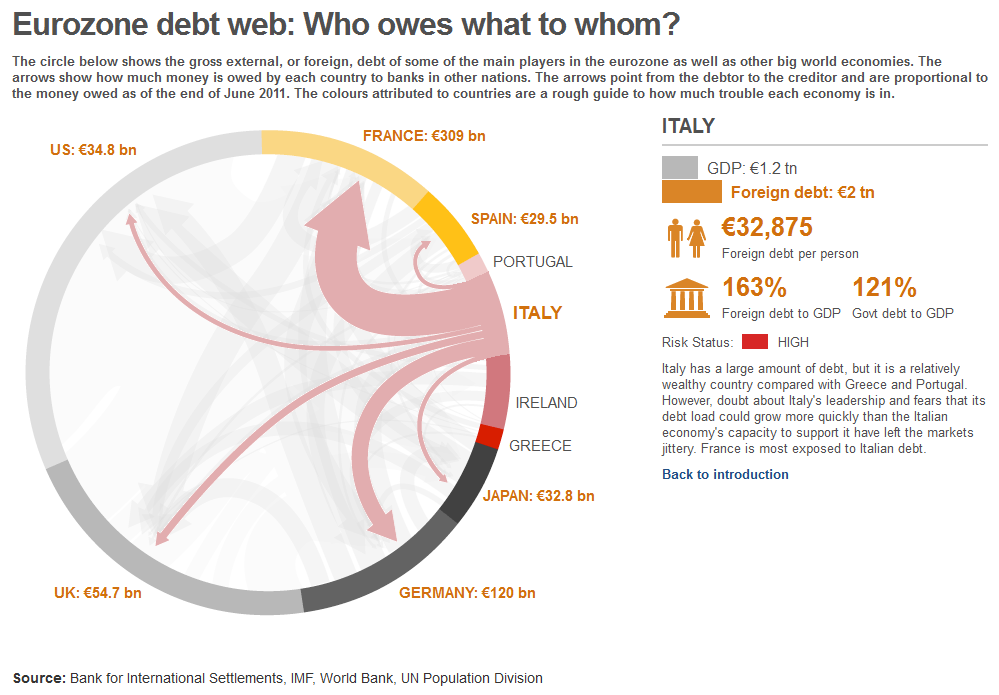 Visit the interactive version below and see who owes how much to whom.  Or to who.  Never get that right.
Source:
hat tip Lucy Marcus