Back in 2001, before Green Day was selling their "punk rock" on Broadway for $300 a ticket and before we knew that Tiger Woods was a sex-crazed pill addict, there was government debt.  But in those days, American bondholders and banks were the creditors holding that debt for the most part, so it wasn't that weird.
Fast forward a decade and we find that the amount of US Treasurys held by foreigners has quadrupled in that very short space of time.  The Washington Post's Heather Billings and Todd Lindeman have put together the graphic below to illustrate what part of the world holds how much…
Asia is Red holding $3 trillion worth, Europe is Blue with $1 trillion and the Middle East, Yellow, is our creditor to the tune of $300 billion.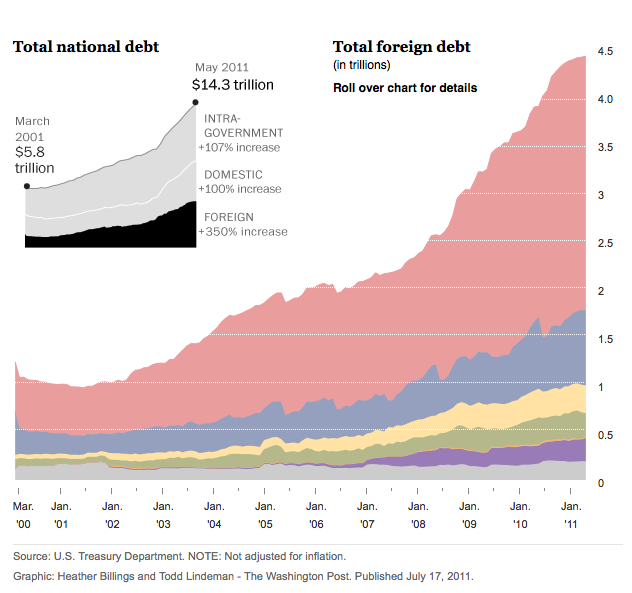 Source: