As you read this I'm at Newark Airport getting ready to board the Tri-State Area's only direct flight to Calgary, aka the Texas of Canada.  From there, I'll be headed up to Lake Louise for the big Investor Relations conference.
It is demonstrably way too early for this: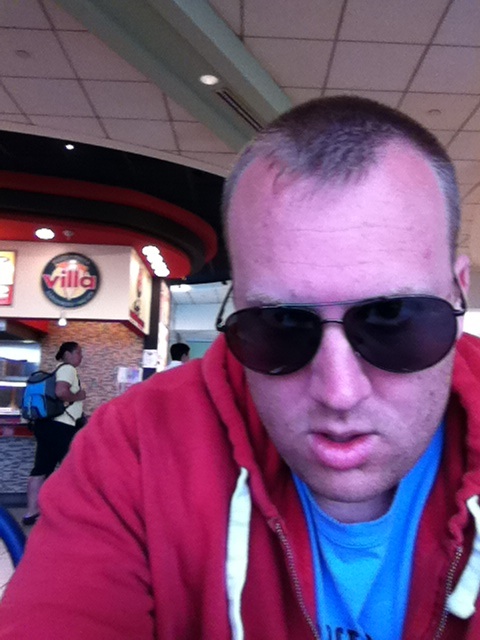 The playlist for an adventure like this one is packed full of Canadian artists I like:
Rush
Blue Rodeo
Tegan and Sara
Bryan Adams
Gordon Lightfoot
Arcade Fire
I've also thrown some recent albums in the mix that I simply haven't had the time to really get into, these include:
Collapse Into Now – R.E.M.
Codes and Keys – Death Cab for Cutie
The Tape Deck 2011 Vol 34 – Hip Hop is Read (download free here)
21 – Adele
The King is Dead – The Decemberists
Hot Sauce Committee Part II – Beastie Boys
In between crossword puzzles and looking at my watch, I'll also be watching The King's Speech.  It seemed like the best small-screen airplane movie in the new releases section of iTunes – two hours of talking and it won some Oscars.  Unless there's some crazy car chase scene I'm not aware of…
Anyway, I'll be out of pocket most of the day, here are some great reads to catch up on:
How Jeffrey Ross (Roastmaster General) came in to save the Charlie Sheen tour.  (AtlanticCityWeekly)
Doug Kass's son wrote a great piece on how traders can battle anxiety.  (TheStreet)
Apple is now larger (by market cap) than Microsoft and Intel combined!  (TBP)
How Crosby, Stills, Nash & Young became "the American Beatles".  (RollingStone)
In defense of private equity compensation.  (EpicureanDealmaker)
Don't miss the most read links from Abnormal Returns this week.  (AbnormalReturns)
Yesterday I talked about how much June usually sucks for stocks, here's some data to back that up from Mark Gongloff.  (MarketBeat)
"Groupon is a Straight Up Ponzi Scheme"  (KnewtonBlog)
Vitaliy's Boulevard of Broken Charts is must-read stuff.  (ContrarianEdge)
The founder of 1-800-GOT-JUNK has a new business idea.  (GlobeAndMail)
The retarded, delusional world of Sarah Palin.  (NYP)
OK guys, be back later.  Have a good one.