Below is something way cool you'll prolly want to save somewhere (or I will because I'm a market history nerd and you probably have a life so don't worry about it)…
It comes from the Wall Street Journal's continuing coverage of the last retards who bought into silver at $50.  Nice trade, guys – all you had to do was read the blogs, 99% of us were teling you the stove was too hot.
Anyway…the WSJ is seriously stepping up to the plate in the infographic department.  Check this epic Hunt Brothers / Silver number out…
Click to Embiggen!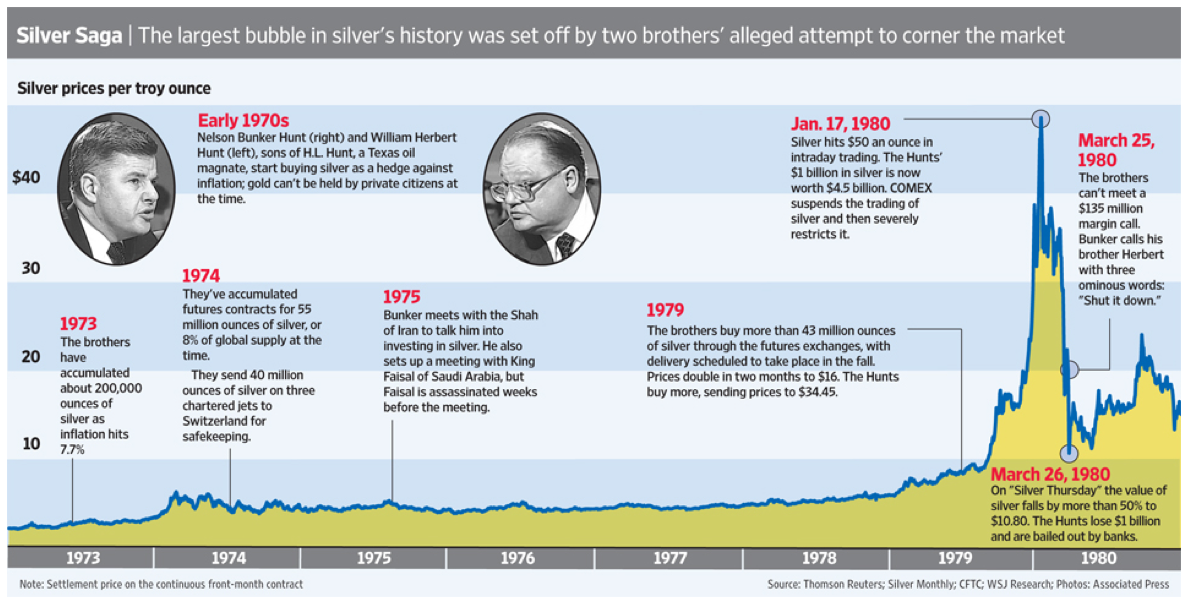 Source:
Silver-Mad Small Investors Fueled an Epic Rise and Fall (WSJ)