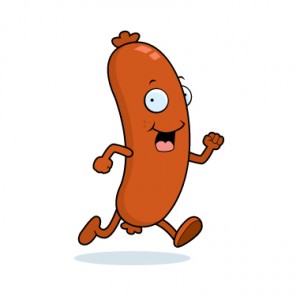 What I'm reading this morning:
Posting will be light over the next 2 days as I'm is headed down to Atlantic City.  Just have to go pick up a day laborer at the Home Depot parking lot to watch the kids and I'm on my way.
Hopefully the Jersey Shore types will be at a minimum so that I can concentrate on losing my money like a gentleman.
Anyway, here's some stuff to read….
Avatar comes out today.  One of the most hyped up movies in a long time.  Cameron's Terminator 2 was a gamechanger, so expectations are high, but the whole Dances With Smurfs look of the aliens may be tough for me to get over.  The Trades have just published their reviews, so far really positive:
Variety:
The King of the World sets his sights on creating another world entirely in "Avatar," and it's very much a place worth visiting. The most expensive and technically ambitious film ever made, James Cameron's long-gestating epic pitting Earthly despoilers against a forest-dwelling alien race delivers unique spectacle, breathtaking sights, narrative excitement and an overarching anti-imperialist, back-to-nature theme that will play very well around the world, and yet is rather ironic coming from such a technology-driven picture. Twelve years after "Titanic," which still stands as the all-time B.O. champ, Cameron delivers again with a film of universal appeal that just about everyone who ever goes to the movies will need to see.
Some other stuff worth checking out today….
When a broker leaves one firm for another, should the clients necessarily follow?  Of course it all depends.  Tom Brakke looks at this conundrum and breaks the term Waffle into the popular lexicon (the Waffle is the payment a broker gets to switch to a new firm).
The Mysterious Waffle (Research Puzzle)
***
Mon Capitain Howard Lindzon gives us an updated scoreboard on the state of StockTwits vs Yahoo Finance and Motley Fool.  I have previously referred to the Yahoo message boards as a "retard watering hole" and to the Fool as basically a professional headline spam operation, so I am, of course, somewhat biased.
State of the Finance Message Industry  (Howard Lindzon)
***
Look at what a disaster this Gordon Ramsay has made of his restaurant empire.  One part hubris, one part bad economic timing, one part carelessness.  I've been in his kitchen at LA's The London Hotel, one of the largest restaurant kitchens I've seen and immaculate.  Too bad his finances are in such disarray.
Gordon Ramsay is in Hot Water (AOL Daily Finance)
***
This is gonna be cool.  Take Two software is the publisher of one of the greatest all-time franchises in video game history, Grand Theft Auto.  Now, Carl Icahn has fired the first shot over their bow notifying the company that he intends to board…
From DealBook:
The activist investor reported an 11.3 percent stake in the U.S. video game publisher, and said he may seek conversations with Take Two representatives about the company.  Mr. Icahn and affiliated funds built up their stake in Take Two to roughly 9.1 million shares in recent weeks, according to a regulatory filing with the U.S. Securities and Exchange Commission on Thursday. The news pushed Take Two's shares up 3.5 percent, Reuters reported.
Can't wait to see what happens with this one!